In recent entertainment news, actress Nicole Kidman says she would choose love over her career. But while admirers of her beauty and talent might understand her position on affairs of the heart, we'd miss her presence in the spotlight. Among other things, celebrity watchers would miss being inspired by Ms. Kidman's fashion choices as well as the way she keeps herself looking beautiful and young despite her 46 years.
How does Nicole Kidman keep herself looking so good? It's likely she's exercising, eating right, and getting the sleep she needs. But odds are she's doing a few cosmetic tweaks, including using Botox Cosmetic®, to preserve her beauty.
You might have heard about Botox Cosmetic. But do you know its many benefits?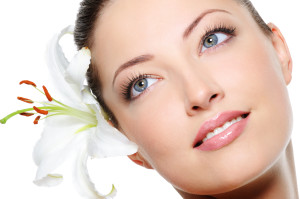 What is Botox Cosmetic?
Botox is a safe, well-researched, FDA-approved, and often-used substance that can be injected into the skin to target wrinkles. It has been used since 1989 to treat certain medical conditions such as migraines and chronic muscle spasms. As a cosmetic beauty treatment, Botox has been used since 2002 to eliminate, minimize, and prevent lines on the forehead, around the eyes, and around the mouth.
Botox was the number one nonsurgical cosmetic procedure for women and men in the United States in 2013.
Because Botox involves only minimally invasive techniques, it is the perfect alternative to more involved cosmetic procedures that require recovery time. In addition, Botox has few side effects compared with invasive procedures to smooth the skin.
You need no down time with Botox. After Botox injections, you can leave your doctor's office and immediately return to your normal activities. You might experience temporary minor redness, bruising, swelling, and pain at the injection site, but most people suggest their Botox treatment has no noticeable side effects.
You will begin seeing improvements in your skin within a few days of Botox treatment. But the full, beautiful results of your treatment take about 10 to 14 days.
Botox Cosmetic is a safe, effective way to eliminate, minimize, prevent, and smooth:
Frown lines and wrinkles (the number 11) between the eyebrows that can make you look tired and grumpy
Horizontal frown lines on the forehead
Wrinkles around the eyes (crow's feet)
Lines at the side of the mouth (marionette lines)
Vertical lines around the lips (smoker's lines)
How Does Botox Work?
When muscles under the skin on your face contract, the skin folds together. Over time and after many muscle contractions, the folds become permanent (wrinkles). Botox blocks the nerve impulses that cause your muscles to contract. By keeping the muscles still, wrinkles stop forming and eventually skin in the treated area begins to smooth out. The less severe or deep the wrinkle, the more likely it is your skin will smooth completely. That's why it's good to start getting Botox before areas on your face develop deep wrinkles. To prevent time from leaving its mark on the face, some people as young as age 30 begin having Botox.
 Who Can Have Botox Cosmetic Treatment?
If you are age 30 years or more, in good health, would like to improve your appearance, and you are realistic about expectations of your results, you could be ideal for Botox treatment!
Ask a Surgeon Network physician experienced in Botox treatment how it can help you look and feel your best!
Results  with Botox can last from 3 to 4 months. To maintain outstanding results with Botox, you will need ongoing treatments. But some people find that after a year or more of Botox treatment, they need fewer treatments to maintain the effect they desire.
Find out about board-certified Surgeon Network physicians who offer treatment with Botox Cosmetic.
Women who would like to become pregnant or are pregnant or nursing, people who have serious medical problems, and those taking blood-thinning medication such as aspirin should not have Botox. Although there are no studies that show Botox is unsafe in this group of people, it's always best to wait until after pregnancy and nursing to have Botox treatment. If you take blood-thinning medication such as aspirin and you are otherwise healthy and a good candidate for Botox, you should stop taking aspirin 1 week before your Botox injection.